Let s take your power back!
I know that the transition time is a crucial one and I'm here to guide you to discover your purpose, put the plan in place to live life on your own terms, and have financial peace.
"Amy Polacko is a one of a kind coach. After one session – One. Session. – it's no exaggeration that I finally untangled a decision I'd been struggling with for months, and the conclusion literally changed my life for the better. Hats off Amy!!"
"Amy is an incredible coach for women. Her own life experiences – plus innate empathy and positive spirit – inspire others. Amy guides women to discover who they are, follow their true path and create their next chapter."
"Amy exemplifies the genuine qualities of an amazing leader, paving paths for women to experience confidence, financial freedom and true fulfillment in their lives."
"Strong Savvy Women gives women inner strength and encouragement through sharing experiences and helping them realize they are not alone in their struggles."
"Through sharing her voice and story, Amy is an empathetic and empowering advocate for women. Her willingness to be vulnerable and honest makes her relatable and the ally you want on your side."
"There is no doubt that Amy lifts those around her with her passion, energy, empathy, and generosity. I have heard Amy speak numerous times and she captures the audience like no other every single time and truly makes connections."
"Rather than let the harsh reality of her experience consume her, Amy chose to use it to fuel her into action and become a staunch advocate for women."
"I've watched Amy transform women's lives for almost ten years now. She leads from the heart and coaches others to reach their potential and live life on their own terms – just like she does."
"Amy is the perfect example of how you can get out of a divorce or traumatic relationship and get better and that gives women hope – there is going to be life for them afterwards."
"I knew Amy was the perfect person to speak at Yale University's symposium on networking and that's why I invited her. She is always a dynamic speaker who gives so much value and her enthusiasm is contagious!"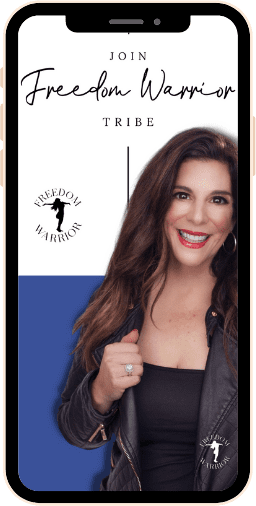 Join Our
Freedom Warrior Tribe!
Sign up for free tips, support, invites to our events and exclusive offers.